Artion supply, NFT trading market
The Fantom Foundation announced the launch of its new NFT token market on September 24, 2021. This market is competing with several existing NFT trading markets. Known as Artion, the market is an NFT market based on the Fantom network, which claims a zero percent commission and almost no commission on its transactions.
After selling multi-billion dollar NFT markets such as OpenSea, Rarible, and Makersplace, which operate on the Atrium network, a new NFT market has been introduced by the Phantom Foundation.
Recently, the Atrium network has ceded the field of competition to other blockchains such as Avalanche, Solana, Bainance Smart China, Tera, Tzos, etc., due to its high fees and network congestion. This includes making a profit from selling NFT and Difi tokens.
Fantom is another blockchain network that seeks to enter the realm of defi, NFT tokens and smart contracts. The protocol, fantom.foundation, says the protocol is an open source, fast and high-performance smart contract platform for cryptocurrencies and decentralized applications.
The platform has its own local currency code called Fantom (FTM), which has increased in price by 151 and 3070% in the last 30 days and since the beginning of the year, respectively. On Friday, the Fantom Foundation announced the launch of its new NFT market called Artion, which is currently in beta. This NFT marketplace is based on the Fantom platform and connects to wallets such as Metamsk and wallets that support Diffie.
The Fantom Foundation said in its official blog post:
Artion is a market with many features, open source, fast and cheap, with zero percent commission, no transaction fee and high efficiency. Artion supports Fantom-based ERC-20 tokens such as FUSDT, USDC, DAI and WFTM. Future versions of this market will support more tokens.
Andre Cronje is the creator of Yearn Finance and Keep3rV1 is the creator of the Artion project. In a recent interview, the well-known programmer talked about this market and compared it to the top market for non-replaceable tokens, OpenSea. Following the interview, Crony tweeted a picture of the Joker character starring Heath Ledger and wrote: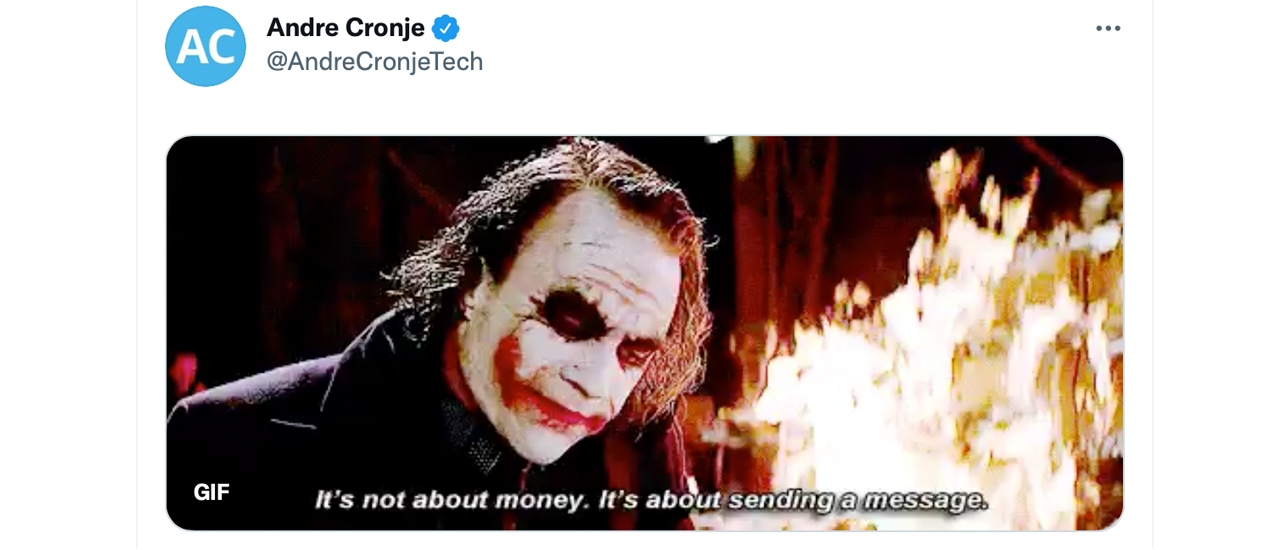 It's not about money, it's about sending a message.
This NFT market already has several NFT collectibles from the fields of art, sports, business cards, and more. Artion also includes ChinaLink price information and offers users the ability to issue NFT tokens.
The following is Artion's statement:
The next version of the Artion will have an Ethereum-Fantom NFT bridge to make interaction with the atrium possible.
The Fantom Network now has several collectible items such as the Fantom Punks, Strange Brew and Fantom Waifu. The Artion project in NFT trading market is completely open source, and fans and techies alike can explore its code. The Fantom Foundation concluded:
In short, our mission is to eliminate high fees and barriers that limit the potential for imagination and creativity.
Source bitcoin.com